Perfectdoor Sp. z o. o is one of the fastest growing companies in Central and Eastern Europe. Thanks to many years of tradition and continuous investments in new technologies, the company has developed a stable position on the market of interior doors and door frames.
The company develops its offer by constantly expanding the portfolio of products, patterns and colors. Recent years have brought a number of investments in a modern machinery park, allowing to increase the volume of modular, varnished, veneered and investment doors, as well as frames and skirting boards produced by the company.
In addition to classic door models, PerfectDoor has a wide range of modern designs. The company is constantly expanding its offer, investing in modern technologies, staff and the quality of its products.
Creating and delivering the best solutions to ensure your privacy.
We want to be the best in our industry and constantly increase our market share.
In our opinion, the means to achieve the set goals is the implementation of various projects in all areas of the company's activity. Purchases of innovative machines and devices for production are made, new storage systems are implemented, modern software as well as activities aimed at acquiring and improving qualifications by our employees.
Using co-financing from the National Training Fund, in cooperation with the Poviat Labor Office, we gave employees, inter alia, the opportunity to participate in the course, the aim of which was to prepare future operators of industrial trucks and obtain the required qualifications. With the participation of funds from KFS, we also conducted Kaizen and Lean Management trainings, which provide us with professional management of production implementation.
In addition, we are a beneficiary of EU funds that have been used in already successfully completed projects. Our experience in the implementation of projects opens the way for us to further challenges that are not afraid of us.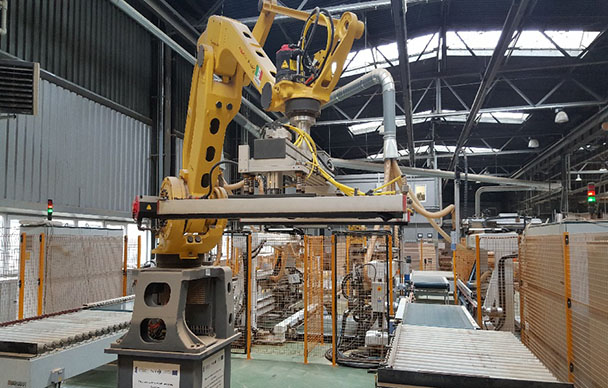 Production automation
Automation of production allows us to limit human physical labor and achieve harmony between the efficiency and the standard of our work.
Automation also ensures the quality of our products and shortens the time of customers' waiting for an order.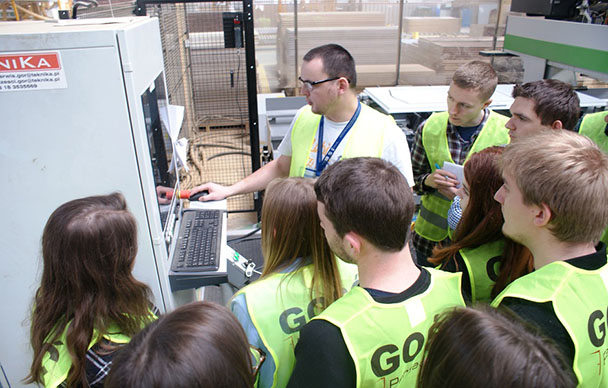 Visit of students of the Kielce University of Technology
Our factory had the opportunity to meet students of the Kielce University of Technology. From the inside out, they were presented with the manufacturing process of our products and our staff answered all questions, informing them about the possibilities and the offer of employing students in our company as part of internships or student internships.
You can find more about it here http://tu.kielce.pl/drzwi-do-kariery/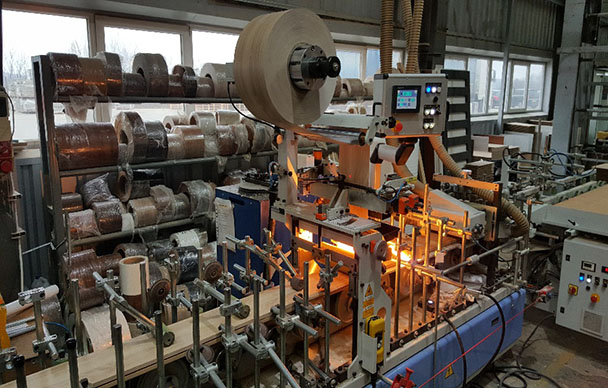 Research and Development
We have the appropriate organizational structures to conduct business in the development of our products.
The R&D department is constantly working and extending the scope of research on the implementation of new, innovative products and technologies. Prototypes are developed and subject to extensive endurance testing.